Unfortunately, a big issue in many companies: First, a lot of money is spent on a marketing campaign, but then the resulting sales opportunities are not followed up on properly. This is because the prospect may be interested, but just doesn't have time at the moment. This is where automation can help by marking certain opportunities as automatic and sending the prospect more pertinent info on the topic.

Furthermore, with ITISeasy.business you finally get the possibility to profile your contacts and assign them to locations as well as organizational units. So that your approach becomes more and more targeted and also more successful.

By the way: Billing addresses are fixed even if you change the contact details.

So: Use our "digital power suit" for yourself and increase your success...

Curious? Then read more...​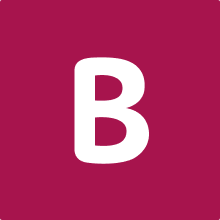 ITISeasy.business
Do you have questions about ITISeasy.business or would you like a free demo?

Contact
When will you start and try ITISeasy.business ? Free of charge, but certainly not pointless. And even if you use it properly, it doesn't cost much: Have fun kicking with the trial click.

We look forward to seeing you and celebrating your new launch together!
Kind regards from your ITIS AG