Avoid manual error-prone data transmission in the future and digitize it with the new, improved ITISeasy.connect, the universal communication solution for odoo-based systems.
With the new monitoring integrated in ITISeasy.connect you can now monitor your electronic data exchange from ITISeasy.business for outgoing and, of course, incoming messages even better. ITISeasy.connect now actively informs you if something is not going correctly during data transmission, such as increased data exchange between systems. Or more importantly, it also alerts you if data cannot be transferred correctly.
Likewise, with the new monitoring of ITISeasy.connect you have the option of displaying the available information on your current data exchange in customizable views. Thus, you always keep track of the current processes, e.g. how many messages are in the queue.
Curious? Read more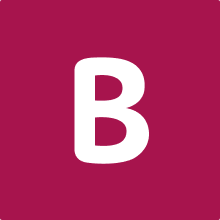 ITISeasy.business
Do you have questions about ITISeasy.business or would you like a free demo?

Contact
When will you start and try ITISeasy.business? Free of charge, but certainly not pointless. And even if you use it properly, it doesn't cost much: Have fun kicking with the trial click.

We look forward to seeing you and celebrating your new launch together with you!
Kind regards from your ITIS AG