Mr. Müller in the warehouse is despairing: Every day, more packages arrive and have to be reshipped - business is booming!
Help Mr. Müller: With the new scanner solution in ITISeasy.business, Mr. Müller can now process all pending warehouse operations. From now on, keyboard and mouse are superfluous here - all Mr. Müller still needs is a scanner. All processes, such as start, stop, or next delivery bill, can be controlled via the scanner.

The daily tasks, such as putaways and deliveries according to the pick list, can now be processed quickly and easily by controlling the processes on the scanner.
Manual, error-prone activities are no longer necessary and Mr. Müller can once again perform his daily tasks effortlessly.
Curious? Read more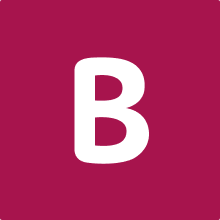 ITISeasy.business
Do you have questions about ITISeasy.business or would you like a free demo?

Contact
When will you start and try ITISeasy.business? Free of charge, but certainly not pointless. And even if you use it properly, it doesn't cost​ much: ​Have fun kicking with the trial click.
We look forward to seeing you and celebrating your new launch together with you!
Kind regards from your ITIS AG