Workflows are good for - everything

Workflows surround us everywhere. Even if you are single, you will need them, because the order of things are usually critical. Can you drink a glass of water before you pour it? How about pouring the water without the glass? Okay, you may use the bottle directly. Still you got the picture, right?
Today we will acquaint you with our sample company. Real people doing real jobs at "IT Services GmbH". With it, we will show the corresponding implementation and introduction of the new workflow module of ITISeasy.business V16.
We keep it simple for now: Imagine an approval workflow that we will implement at "IT Services GmbH".
So what do we want to archive? The main goal is to enable the employees of IT Services GmbH to optimize their daily tasks through standardized, coordinated, digital work. This will enable them to plan and use the resources available in-house, such as employees and materials, more effectively in the future.

What is possible with ITISeasy.business V16?

With ITISeasy.business V16 you get a comprehensive workflow engine. This means that you can quickly and easily optimize the workflows in your company by creating workflows.
The workflows can be easily configured in a clear interface for the desired task areas such as purchasing, sales, expense reporting, vacation and much more.

If you compare: Workflow with odoo are limited to a few models only

Workflows can only be used with odoo to a very limited extent. The setup is very complicated and time-consuming. There is no trace of user-friendliness, since a separate setup is required for each process.
In the area of purchasing, for example, Odoo Enterprise's purchase order approval is only possible on the purchase order model and only in the event that the total value of the order exceeds a certain amount.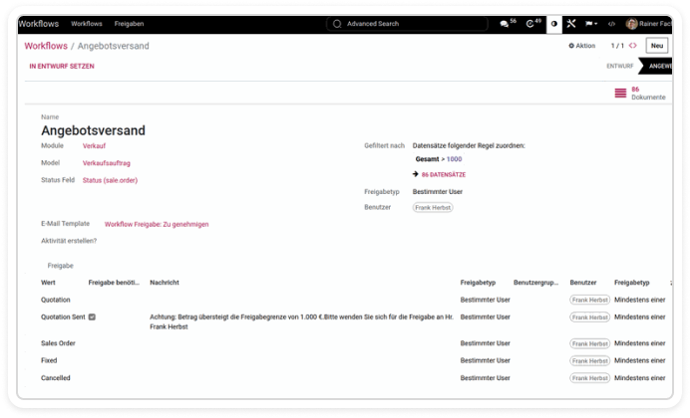 The working method of the ITISeasy.business workflow module

The upcoming deadlines and process steps are monitored with a sceduler.
Through this system it is possible that the deadlines stored for a work step/task are met, since the responsible employees are notified e.g. by email such as "take care of your task" and a deadline transfer for the next task takes place.
But now let's take a look at a real job in a real company. So let's continue with step 2, just click on the link below.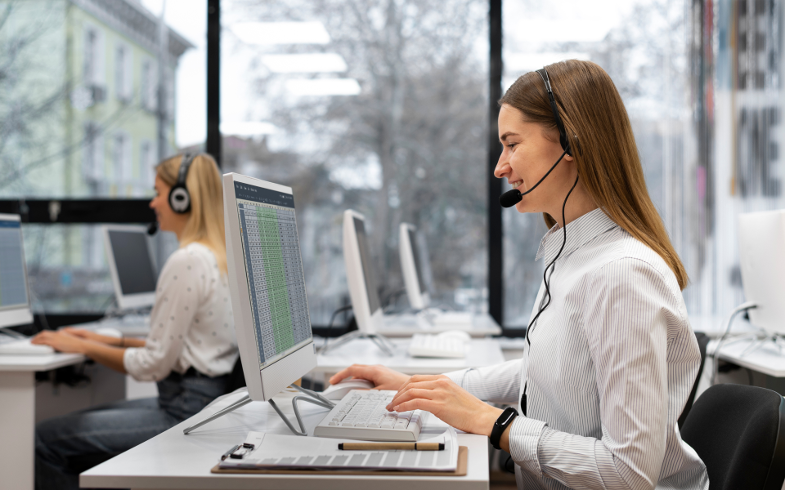 Odoo is now a very well-known ERP system in Germany - BUT: why don't they use our improved solution?

Contact us for more information or a demo.