Time Attendance Tracking / Working Hours
Time Tracking Software, Working Time Management, Time Tracking Solution.
Our time tracking system has been specially adapted to meet the requirements in Germany, allowing your employees to manage their working hours in the ERP system.

The integration covers various locations, overtime accounts, and a wide range of configurations for working time settings and reasons for absences, based on the employee's working time model.

Of course, relevant reports for evaluation are also available, including PDF reports for auditing purposes.

Working Hours or Attendance for Employees

Working time recording based on individual working time models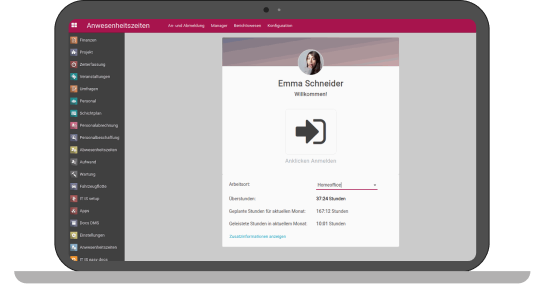 Attendance Check In / Check Out

The check-in to the system can be done, for example, via a chip reader or tablet directly at the entrance or through the login screen within the system, depending on your preference.

Depending on the configuration, the location for check-in may be required. Additionally, the employee receives an instant overview of their current hours upon check-in.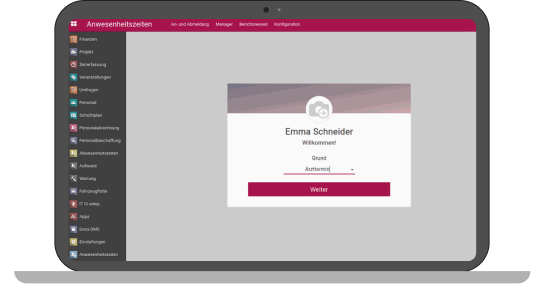 Reason for Check In / Check Out

When employees check in or out outside their regular working hours or outside the usual workplace, queries for the reason can be created. For example, when working from home, leaving the office for customer visits, in case of illness, or even during designated smoking breaks.

With these easy-to-complete check-ins and check-outs using ITISeasy.business, the working hours are recorded with minute precision, thereby fulfilling the legal requirements of the new law on working time recording from October 2022.

Moreover, it is evident how the working hours of each employee have been accumulated and, of course, from where the services were provided.

Individualization per Employee

To accommodate the individuality of each employee, all settings are not only generally applied to the working time model for all employees but are also customizable directly for each individual employee.

This customization includes setting minimum and maximum working hours per day, applying fixed deductions for breaks, specifying settings for each specific work order, and handling or expiration of overtime hours, among other options.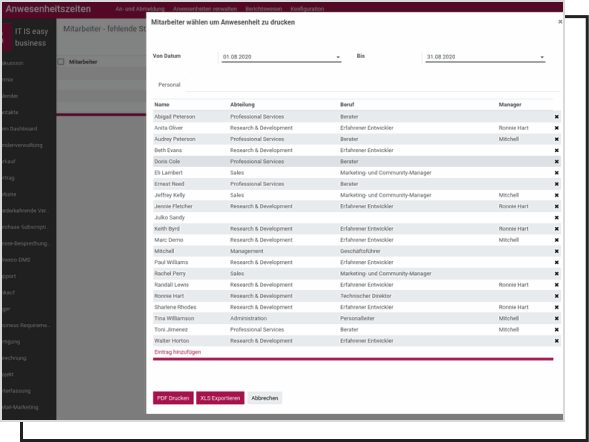 Evaluations and Reports

The system allows you to analyze working hours and overtime. For instance, a comparison between scheduled and actual working hours is available.

The actual working hours can be presented within the system and can also be exported as Excel or PDF files, providing you with the ability to store and retain them for compliance and record-keeping purposes.

Integration with vacation/leave

Depending on your decision on how to handle overtime or whether you use the vacation/leave module, there is a connection to the working hours. This means that, for example, overtime can be offset by taking it as paid vacation/leave.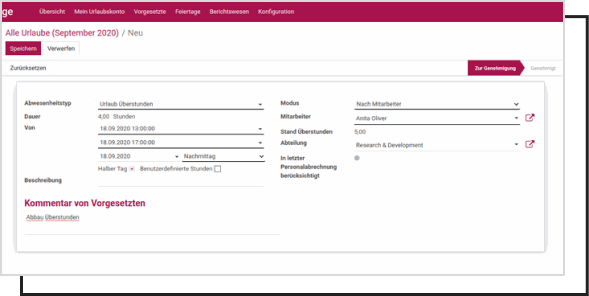 ITISeasy.business - Managing Attendance in the ERP System

Please get in touch with us for more information about our OpenERP or to request a demo.