Upsell and Downsell possibilities with ITISeasy.business

Upgrading or adjusting contracts and then displaying all contracts in a meaningful overview are further features you can look forward to with ITISeasy.business.

Upselling with the contract module

Directly on the contract itself you have the possibility in the following mask to attach the reason for the upsell and the new products to be added as well as the updated quantities to the contract.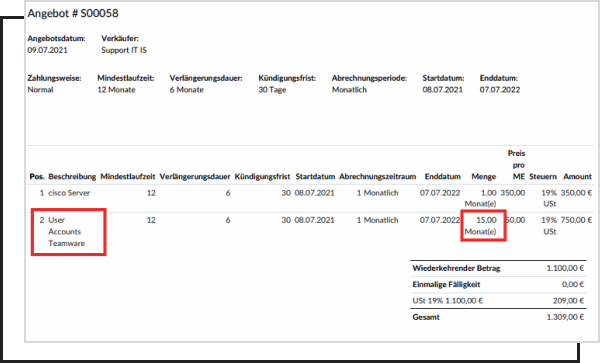 When does an upsell make sense?

In this example, the seller provides the buyer with a server and 15 Teamware accounts over 12 months. A realistic scenario is that the buyer needs more accounts because his team has grown. This is where the upsell function comes into its own.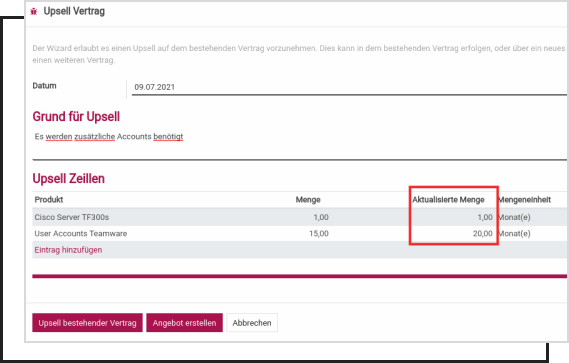 The upsell

With the upsell function of ITISeasy.business the contract can be easily adjusted. Here the number of user accounts has been increased to 20 and the reason for this has been stored.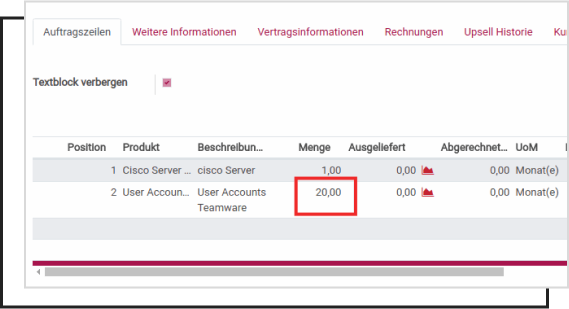 Adjustments after the upsell

The updated quantities are now displayed in the order lines and the PDF report of the quotation is also adjusted.


Upsell history

If the contract has been adjusted, the upsell can be seen in the upsell history directly on the contract.


Previous

Next
Downsell of the contract

To stay in the same example, it is possible that the number of Teamware account users also decreases and the customer wants to purchase fewer products. With the downgrade function of ITISeasy.business this case is also covered in our solution.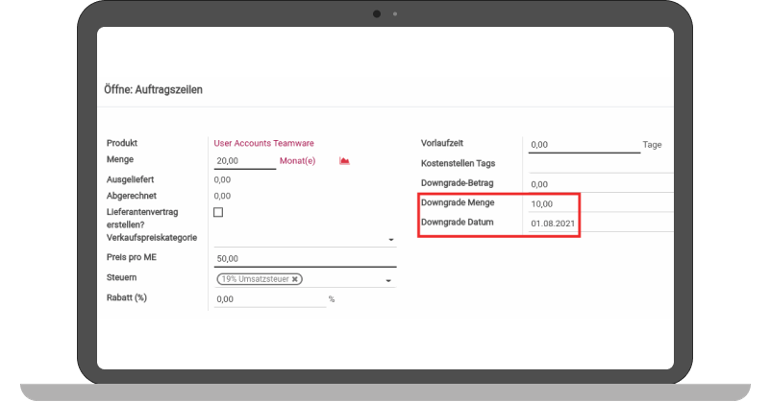 Reduce the amount of product

In the edit mode, a downgrade of the quantity but also of the amount can be done in the order lines. In the screenshot the quantity was reduced to 10 at the same price.

Quantity adjustment

As with the upsell, the updated quantities are updated in the quote PDF and the order lines. Of course, the offer prices will be changed as well.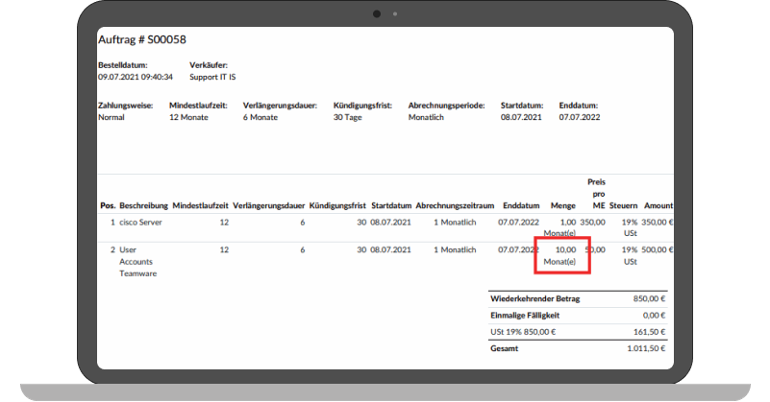 Do you have any questions about our product?

Contact us for more information or a demo.