ITISeasy PDF attach

This module allows you to integrate additional files or elements into your report pdfs. You can configure file attachments and define them by language.

PDF attachments

Configure attachments for your PDF reports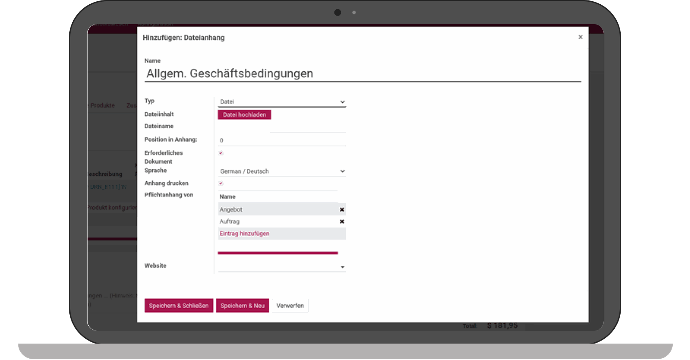 File appendix provide

Select the attachments you want to attach to the respective receipt. The function is available on offer/order, purchase order and invoice.

The attachment can be configured as a mandatory attachment and thus becomes automatic. attached to the corresponding document.
The module also supports different document languages, so that you always send the appropriate attachment to your customers and suppliers.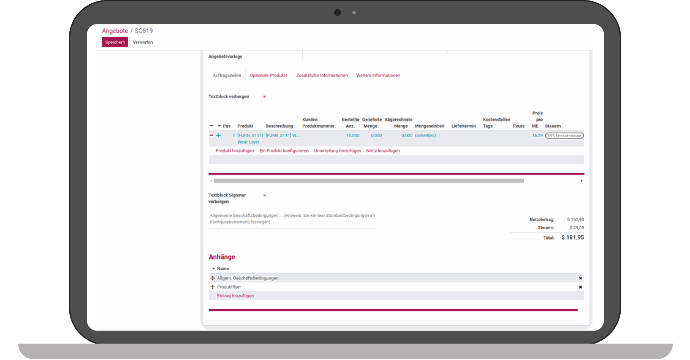 Manage file attachment in receipts

Of course, you can also add individual or unique attachments to your receipt. The order of the attachments can be changed by drag and drop.
The current belge, such as the offer, is then added to the files of the attachments when the pdf document is generated and a single pdf is created from it.
As a file, you can append all common Office formats or images.​
ITISeasy.business - the complete solution for your business

Contact us for more information or a demo.