ITISeasy Twitter

Out latest Twitter feature gives you the possibility to plan and generate your tweets directly from your ITISeasy.business


More about ITISeasy.business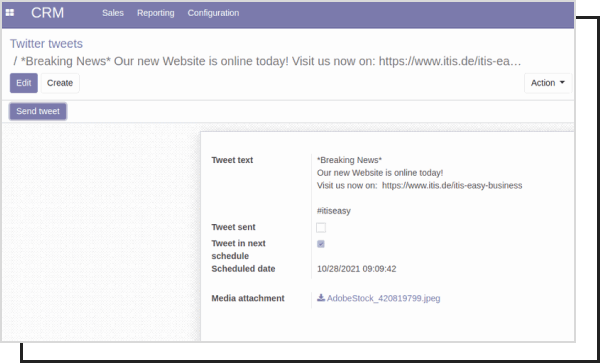 Generate tweets

Generate your tweets directly in ITISeasy.business and schedule them when the system should post it on twitter.

You can also add images or links that should be tweeted and send the tweets directly without scheduling

Your tweet overview

All your planned and scheduled tweets as well as the already tweeted ones are shown in an overview in you Twitter section in CRM module.

Here you can see when the tweets are scheduled, if an image is attached or if the tweet was already sent.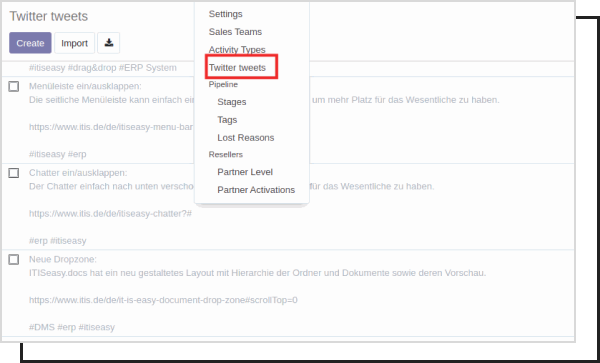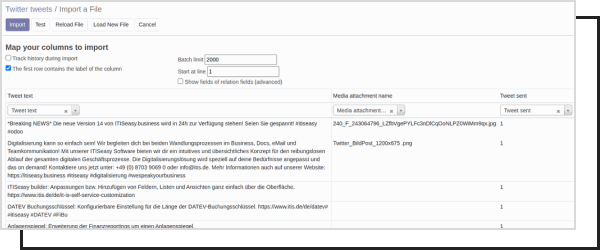 Upload your tweets via import function

Our module allows it to upload a CSV or excel file when your planned tweets are already listed in a file. Just import the list with the tweet content, the scheduled date, or the media attachment

ITISeasy.business - your open ERP solution for your business.

Get in contact for a demo or more information.