ITISeasy Management Dashboard

All relevant key figures for decision-makers quickly and clearly in one place.


Möglichkeiten mit IT IS easy business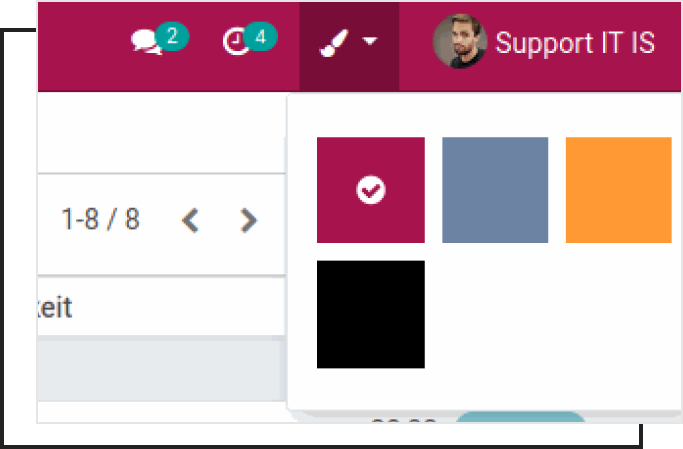 Change the color
With only one click and no more action the them color of your ITISeasy.business can be switched.
Create your own color
If the pre-set colors do not fit into your branding colors of your company - no worries - you can set every color you want and create totally new ones. In the screenshot 4 color themes are existing.
The primary and secondary colors of the themes are shown out of which the theme colors are set.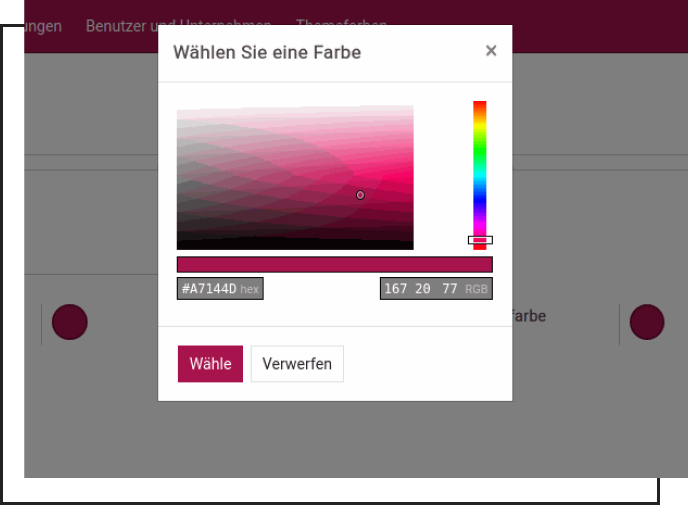 Choose your complementary colors
If you know the exact composition of your wanted color you can set it here or create a new color from scratch as you like it.