ITISeasy.docs WIKI

ITISeasy.docs not only serves as a document management system. With its new structured WIKI, it is your source for all your knowledge, for coworkers, employees, and yourself. Experience a seamless, html-pages based, and media enriched way to put down what you want to remember and share with others in your organisation.

Knowledge - direct and instant

Gets you all the good stuff of the document management, now for a WIKI
Placement of wiki items in folders helps with user rights, automation, structured views, workflows and attributes. Unleash a wiki you have not yet experieced. Make knowledge your primary asset in your organisation and put an excellent search and find function at your fingertips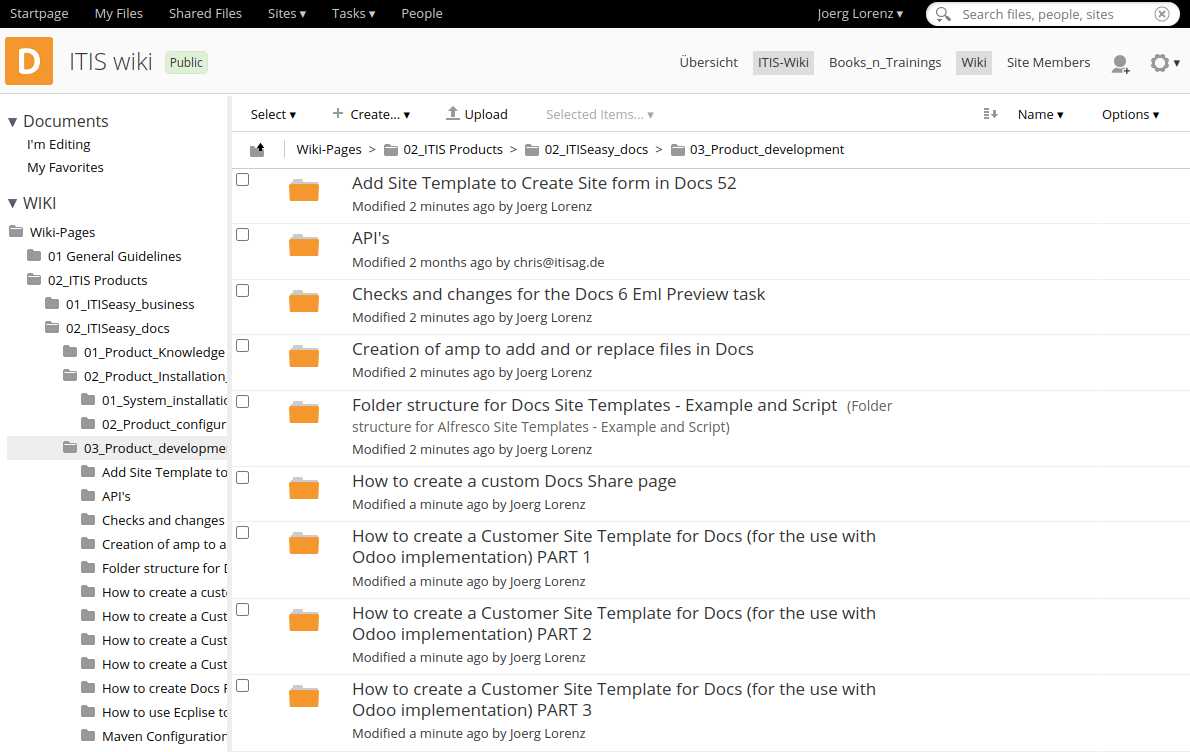 Clearly arranged tree structure
By creating generic items and the associated sub-items you get a clear tree structure in your company wiki. Your employees can quickly find their way around.
Categories, tags, and other attributes be inserted at any time at the desired elements. Further branching is also possible. If you prefer a flat model instead, just skip the folders.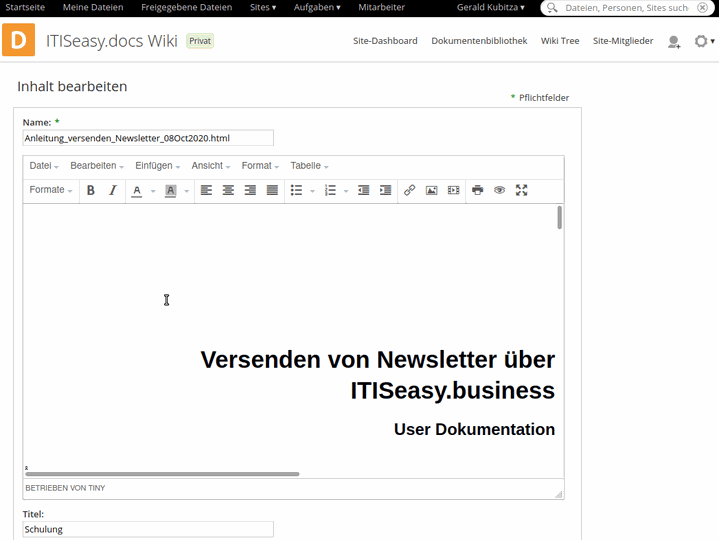 Adding a picture together with your text (step 1)
Enhance your written content with images that speak for themselves.
Secure the expertise of your specialists and make this knowledge available to your workforce and improve the competence of all employees.
With ITISeasy.docs Wiki you give your employees a way to document their expertise and share it with colleagues. By supplementing the stored descriptions and adding images and photos with further details, your knowledge and information is continuously supplemented and made even more comprehensible.
Upload a new/additional picture (step 2)


Easily take a picture from you local store and drag an drop it into the page. You then can resize and link it. Add further details or information to existing entries or descriptions.
You can modify the images at a later time, too.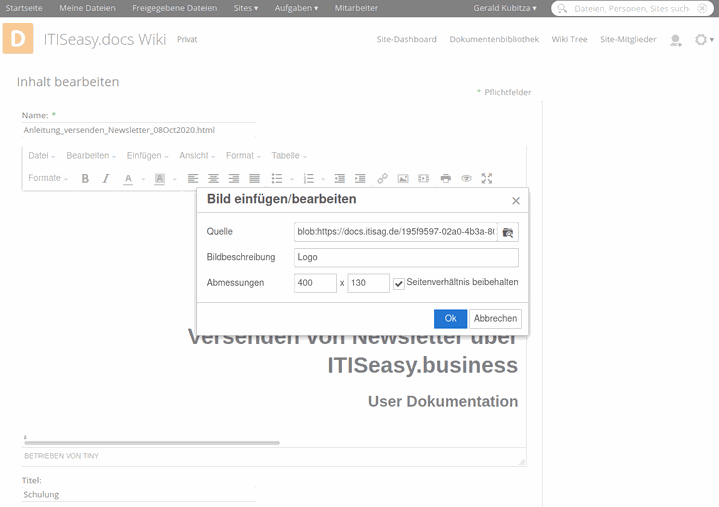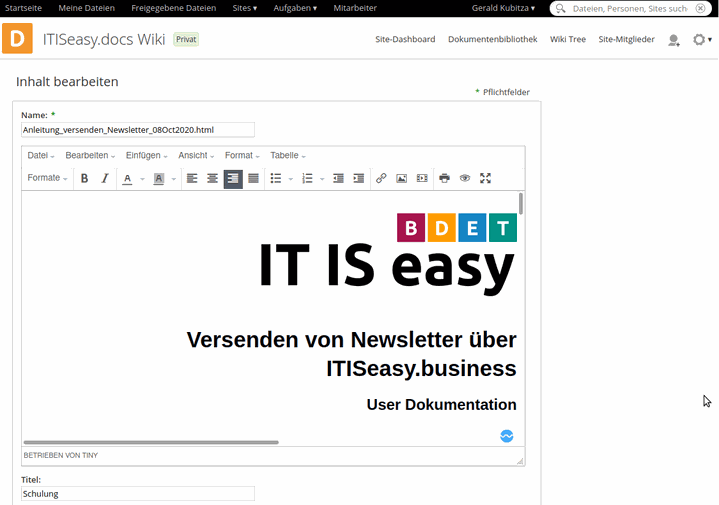 New content is available immediately (step 3)

After saving, the new content is immediately visible to colleagues and can, continued and edited and added to, of course.

Other sources can make good use of the content - for instance you can fuel your website FAQ with the particular content that is flagged accordingly. Attributes like the expiry date can tell you when it is time to review the content also.
Integrated full-text search


With the fast full text search integrated in ITISeasy.docs "Wiki", your employees can easily search for a specific term, but for tags and other attributes, too.
As a result, all documents containing this term are displayed and the desired document can be selected immediately.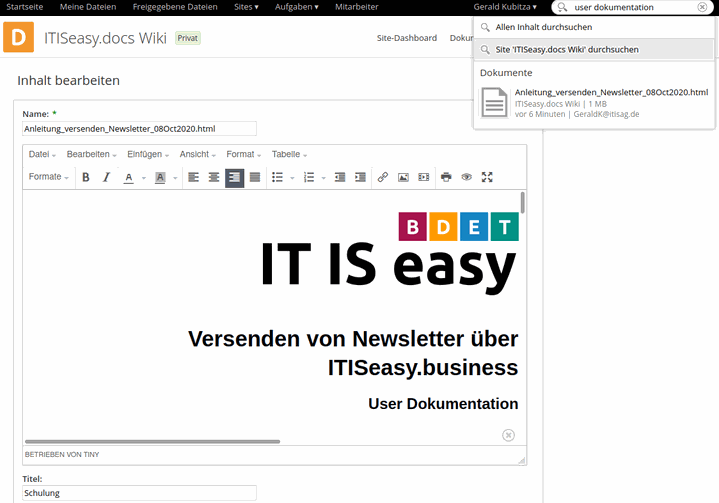 Are you interested in ITISeasy.docs?
Contact us for more information or a demo.