ITISeasy.connect

Make your data exchange dreams come true!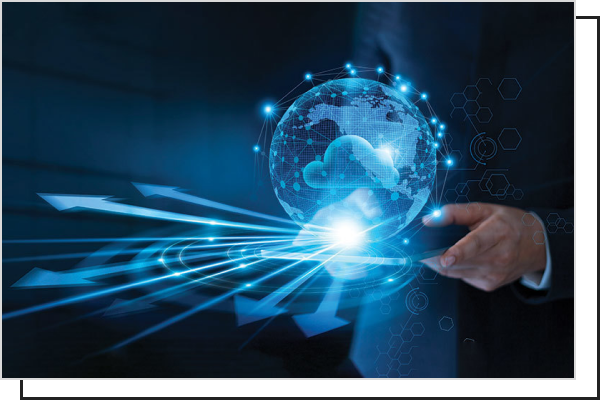 One of the common requirements today is to connect different systems together and transfer and synchronize data.
Do you need to connect several ERP-systems, too? Or would you like to setup a data exchange with a webshop or logistics provider?
There are a lot of requirements in the field of datatransfer (EDI + message bus). Using ITIS Easy Connect you can achieve these requirements with easy configuration.
The core of ITISeasy.connect is a reliable, yet versatile and adaptable structure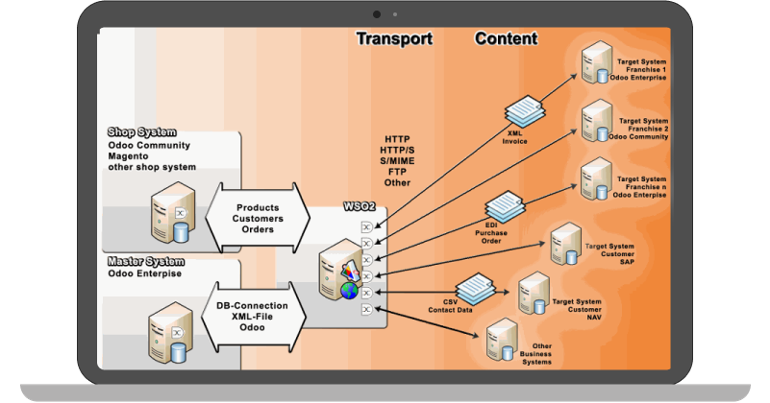 Breakthrough functions and feature

Transfer records from one Odoo system to another Odoo system or different environments

Transfer records with selected fields only
Transfer based on domain filter - you can define the record-structure to transfer subsequence only

Different model sync (e.g. create purchase orders with selected fields in the target system based on sale orders)

Send records to multiple systems at the same time based on configuration - you only need to configure once

Create records like products on master system and transfer to the target systems

Track your synchronization with a send queue and response queue mechanism

Real time sync based on action and scheduler

Sync on demand with the retry-mechanism you can sync in case of any issues manually

How it works

ITISeasy connect creates a send queue with related records. Using a scheduler, the records are transferred to WSO2 . A WSO2 message broker transfers or broadcasts data to the related target system. There are three schedulers implemented.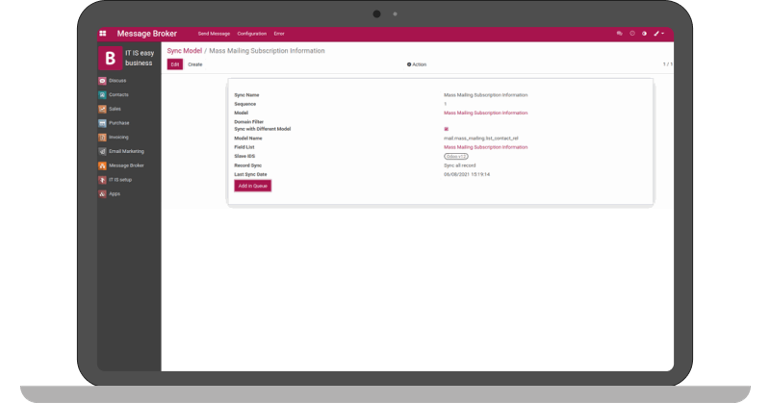 1. Create Queue

This scheduler identifies the record which was created or changed by a user. For the status of changing records we are using one field in every model which we need to sync. If this field name is true, it fetches all related records. The scheduler will create an entry in the send queue table and marks the field as false once the record is synced.

2. Send WSO message

This scheduler creates the JSON data based on the sync model configuration and includes the routing information, message type, record-id and other required information of record.

3. Resend scheduler

This scheduler sends a message again to WSO2 if the delivery of message has failed. In the configuration there can be set different time periods for retrys to resend the message automatically. All messages are setup with an acknowledge reply. This helps the sender to check for failed transmissions.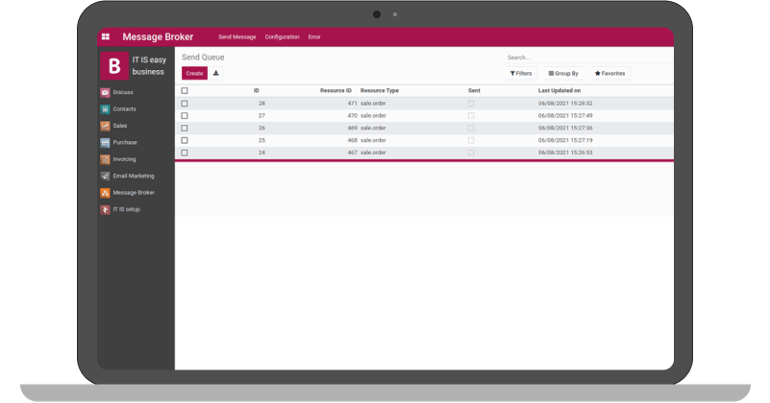 Monitoring with ITISeasy.connect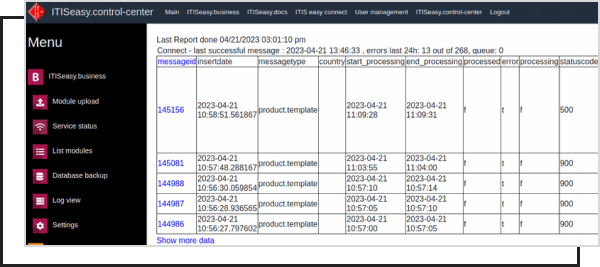 From now on, monitor your digital data exchange with ITISeasy.connect via the newly integrated monitoring System.
The new monitoring feature actively informs you about unforeseen events in your data exchange. No matter if it is an interrupted internet connection to the target system or just an increased data volume.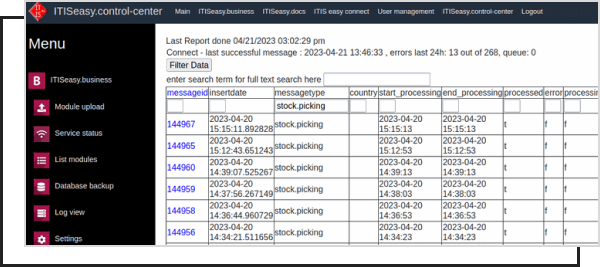 You can use the monitoring system to display various messages about the status of your current data transfers.

The following displays are possible:
Last successfully sent message
Errors that occurred in the last 24 hours
Runtime for a send operation,(or the processing time for an operation )
Messages in the send queue (received and also sent)


Previous

Next
ITISeasy.business - the complete solution for your business

Get in contact for more information or a demo.

Introduction ITISeasy.onnect and Configuration

In our video series on the subject of electronic data exchange, we introduce you to our ITISeasy.connect. We show you how to configure ITISeasy.connect. With it you achieve an exchange of product data, but also orders between several systems. See how you can easily automate the data flow by sending and receiving messages via the middleware.

In part 1 of our video series, you will see how to set up the configuration for message transmission between the ERP system in Germany and the ERP in the U.S. branch, and how to send a sales order from the DE system and read it in as a purchase order in the U.S. system.

How the schedulers are working

In our video part 2 on ITISeasy.connect you will see how a newly created product is transferred from ITISeasy.connect Germany to ITISeasy.connect US and then checked whether the transfer was successful.

Example for the data transfer

In part 3 of our video series on ITISeasy.connect you will see how a Sale Order is created in the German ITISeasy.business. This is transferred after saving in ITISeasy.connect DE to ITISeasy.connect US and is now available in ITISeasy.business US as a Purchase Order.

Get started with your document management today

Contact us for more information or a demo.