ITISeasy.builder

This module helps to do small programming adjustments on your own without programming experience

Individual Creating
Customize and create fields, columns, or attributes according to your specific needs without requiring any programming knowledge.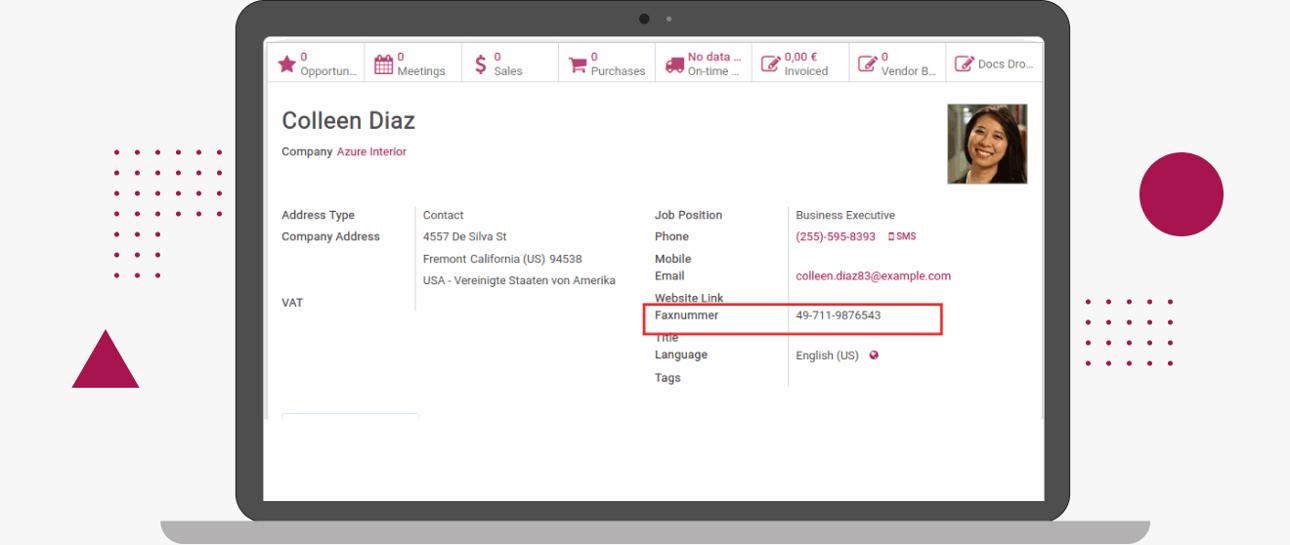 Fax number for example is not standard anymore and was added here

What to Expect from ITISeasy.builder​

Features of ITISeasy.builder

Drag-and-Drop Interface
Our solution offers a user-friendly drag-and-drop interface, allowing you to easily customize and arrange elements without the need for manual coding.



Quick Modifications
Making changes to your application or platform is quick and hassle-free. With the builder mode, you can easily add, modify, or remove fields, columns, or attributes to adapt to evolving business needs.


Code Generation
Our solution automatically generates the necessary code in the backend based on the customizations you make in the builder mode. This eliminates the need for manual coding, making the process faster and more efficient.


How to Use the ITISeasy.builder​

The following examples clearly demonstrate, that you can derive significant benefits from our solution. By eliminating the need for manual coding and reducing the dependency on developers, our solution saves you time and costs associated with customizations and modifications.

Create Custom Fields and Columns

You can create custom fields and columns according to your specific requirements. This flexibility enables you to structure and organize your data in a way that suits your needs. When the builder mode is activated, you can do your own customizations. In the example below, a new column has been added (explained in red boxes). The module automatically generates the code in the backend.
You just need to decide where you want to make the changes!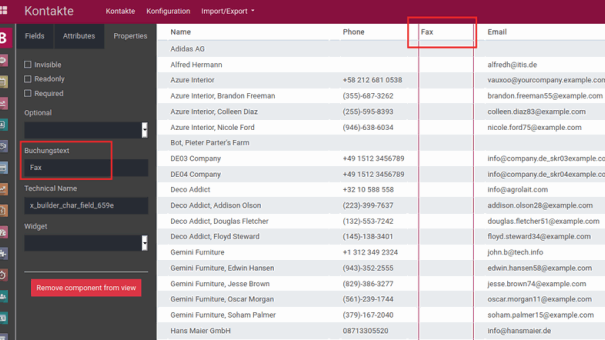 Customizable
Not only can you add new columns where you need them, but you can also customize them according to your specific requirements. If you know that certain columns need more space (e.g., emails require more space than just a name), you can expand them in advance.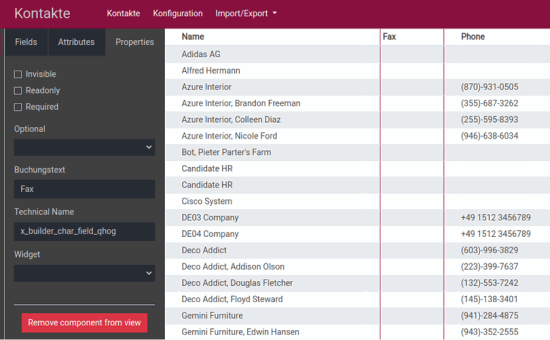 Rename Existing Fields

You can not only create and customize new fields but also rename existing fields if their current names are not suitable for your purposes.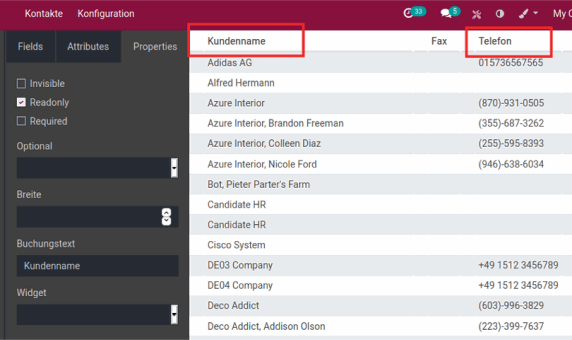 Properties of Your Fields or Columns

For each column or field you have created or that already exists, you can define its properties. You can set the field as mandatory (required), read-only (not editable by the user), or you can hide the field. For example, in the screenshot, the Fax column is hidden. If you want to display it only when enough entries have been made, you can uncheck the "Invisible" checkbox.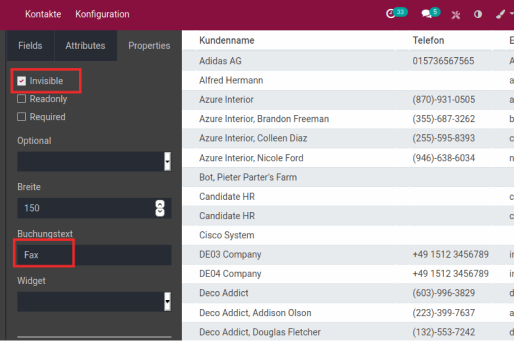 Modify your ERP System Just as You Need It

With this functionality, you don't need to rely on your ERP provider for minor changes - you can do it yourself. In the example provided, a new personalized field has been created in the contact section.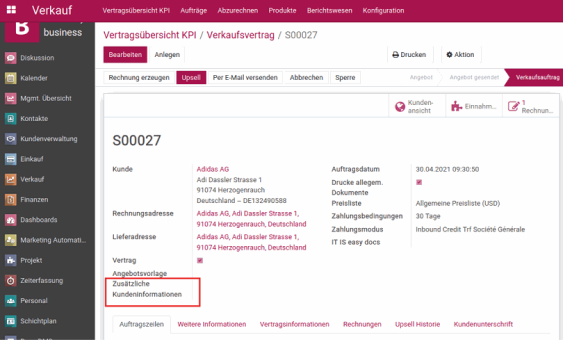 Adjust the Placement of your Fields

Create and move your fields exactly where you need them in the form view. In the example, the "Additional Customer Information" field from the previous screenshot is created and moved to the right side.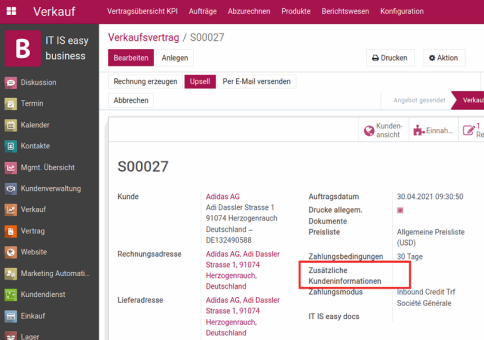 Previous

Next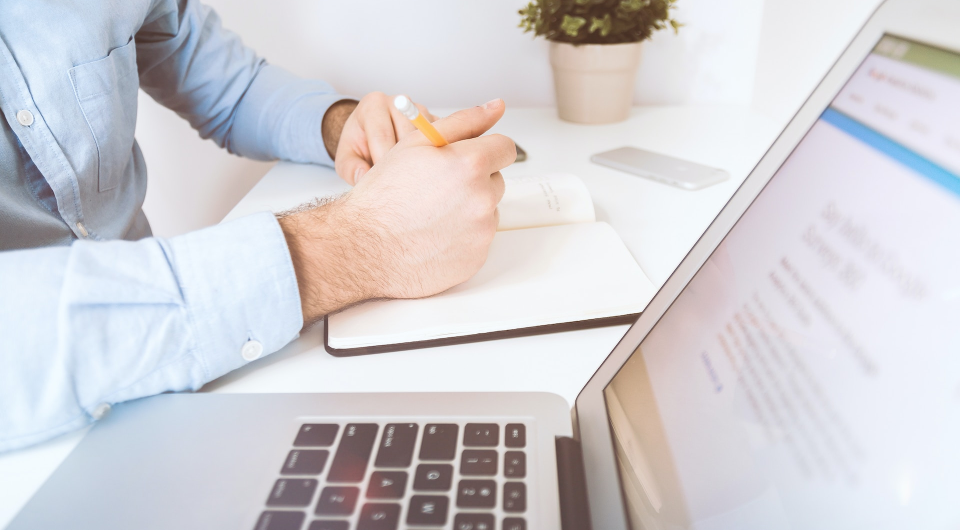 ITISeasy.business - the Complete Solution for Your Business

Contact us for more information or a demo.