ITIS Customized Product Numbers

With this module, you can manage custom product numbers for your products. This allows your customers to order your products under a unique item designation.
You can also search for the custom numbers in the system and, if desired, display them in a separate column and even print them on your documents.

Customized Product/ Item Numbers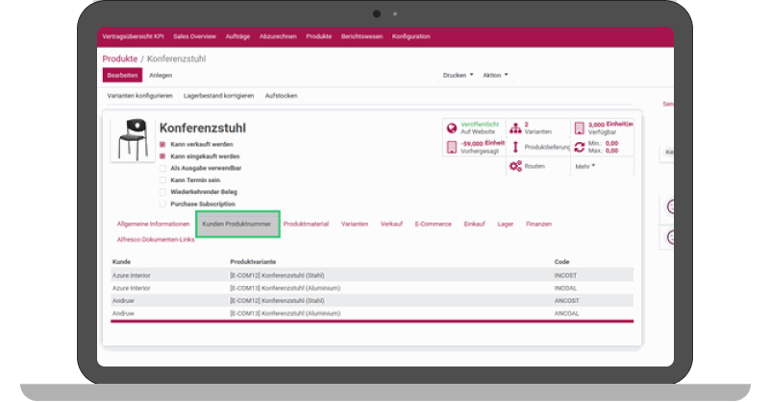 Customer-Specific Product Designations

The assignment of custom product numbers is configurable for each respective product. These can also be assigned accordingly when using variations.

Search in Products and Screens

You can search for customer-specific item numbers in all views such as product display, as well as in quotes, orders, and invoices.

Optionally, you can also display the specific product numbers in a dedicated column within the system. If desired, the customer-specific product numbers can also be printed on your sales receipts, invoices, and delivery notes, making it easy for your customers to identify the goods.

ITISeasy.business - the Complete Solution for Your Company

Contact us for more information or a demo.