Here we show you a sneak preview of the wide range of features that ITISeasy.business V16 will bring. The product is about to launch soon, and we are thrilled to take you on the tour. Our team has worked hard to provide you with a powerful ERP system that meets and exceeds your needs and will let you achieve your business goals quicker and with less resources. Come on, let's watch.

Planning board for purchasing and production

Now, isn't ERP a lot about planning? We emphrase on it! The all new planning board allows you to plan production as well as procurement processes. You can alter the related quantities you need per period and then see how much you will have in stock at a particular point and time. This way, you avoid unnecessary capital and stock commitment while still able to deliver in time when you want to serve your customers.

Closer to the edge: All in all, the new planning board gives you a powerful instrument to consider the relevant resources, delivery dates and workflows for a particular item or order. You will love to plan and coordinate efficiently. Already a good point? Why don't you ....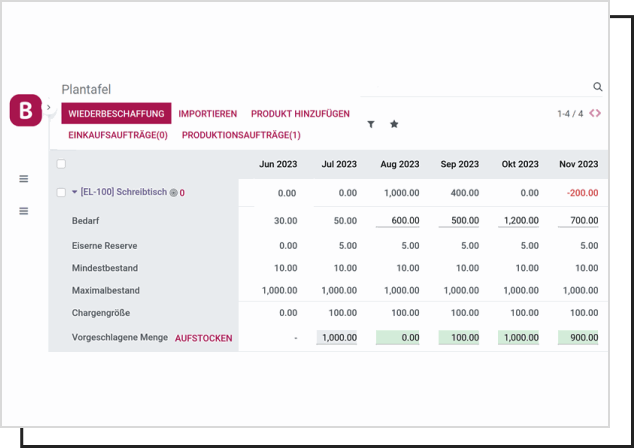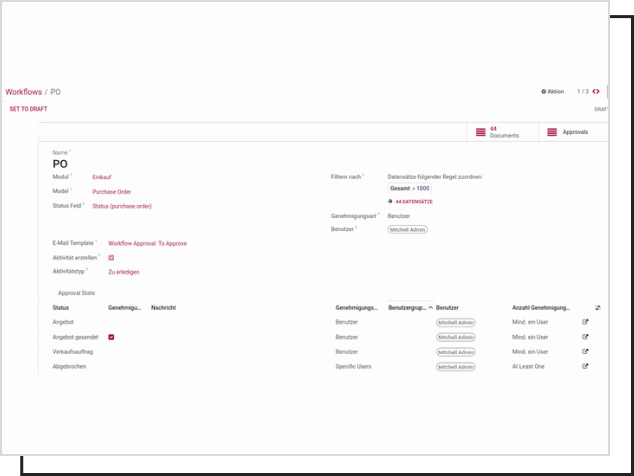 Real life Workflows

How many times did something slip through in your business because the process chain was broken? Trust us: It wouldn't have happened if you invoke our all new workflow engine built into ITISeasy.business V16.

Your team now works together optimally as they can now assign tasks thus implementing the natural business flow.

As soon as somebody has finished its tasks, he/she can inform the next person involved. The "flow" in the company runs like lubricated with a grease gun. Simply slick.

This includes handovers of data and tasks, but also approval processes.The new module can be used universally on all the modules not restricted to a specific area of ITISeasy.business. Take it to model your purchasing, sales, projects, or even invoice flows within the accounting. If this sounds fascinating, then .. well ...


Sophisticated Project forecast

Making a project a real snap: The new ITISeasy.business project planning and control has become even better than before. With now over 80 dedicated modules you have a rich possibility to respond to all your project requirements. You win't have such a project power when using odoo.

What is a project good for, if you cannot compare the original plan with the evolution occurring throughout the project? Now ITISeasy.business V16 has the BASELINE within. With this very important feature, you can compare what was originally set forth in planning and what has now has become of it due to corresponding deviations.

The data gets fed in though actual time reporting of all project members involved. ITISeasy.business v16 project baseline is an indispensable solution so that you are able to perform project planning and project tracking. Really cool, you think? Then jump the fence ..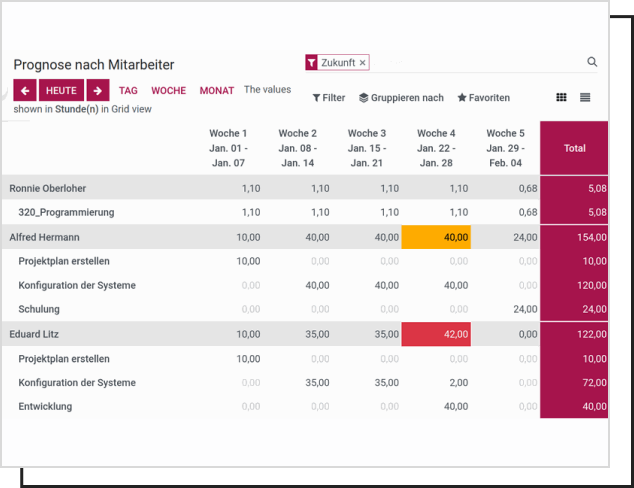 Beautiful and rich new user interface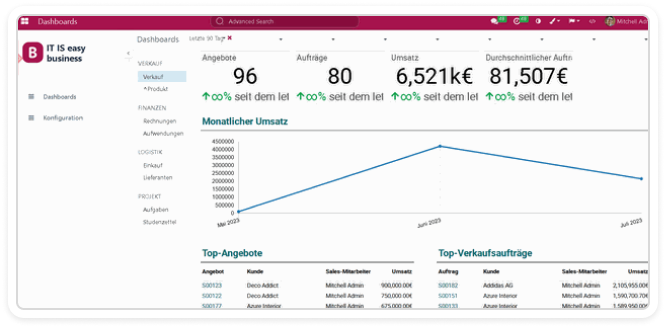 It is like in nature. All things evolve and become beautiful when on the rise. Like an artist, who grows with every picture, he paints, our GUI artist have put up a new masterpiece also in ITISeasy.business V16.
You will be fascinated by its looks. You will love the way it feels. Naturally, intuitive, just right. Think about the old software originated in the 1990s and then compare it with our approach. 
Our optimized user interface gives ITISeasy.business such an edge in your user experience. Even if compared with odoo: It feels like made for you - it simply fits. Just try it out ITISeasy.business when it is released. You will feel the difference at once.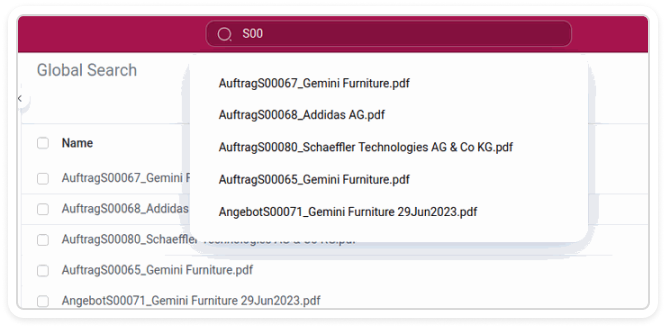 This is what you love from Google: One search box, all the answers. this about the all new full text search within ITISeasy.business as your personal search engine within your business. It finds you the right spot with content search and gives you such a boost in productivity.
The all new global search will look for documents, such as invoices, quotes, purchase orders and alike but look into them at once. The respective hits are displayed immediately like a blink of an eye. A click on the result will bring you to the position you have been looking for. Like Google, Bing, Yahoo - or if you prefer DuckDuckGo (psst: We do it).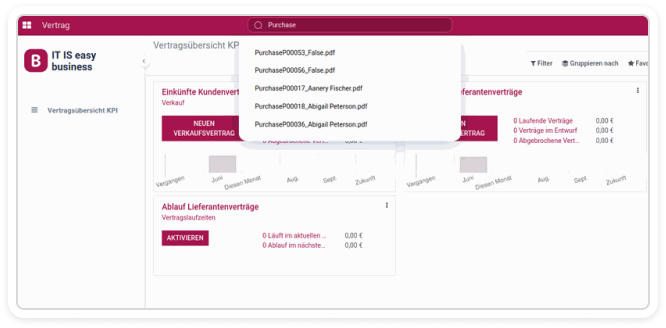 But you do not need to know it all: Just simply enter a few characters of what you are on the lookout. Bingo. The possible hits are displayed immediately and can be selected.
If you are sold now, you may simply click it ---

Contact Us


Previous

Next
All new, all beautiful, all practical, all rich on functionality, all great on value. Compliant, reliable.​  

This is ITISeasy.business V16 Start your test drive today.​
The new ITISeasy.business V16

We are happy to answer your questions or suggestions regarding ITISeasy.business V16. Simply contact us via our contact form.