Do you also want to digitize your payment run in the future?​
With the new QR code solution in ITISeasy.business this is now possible - and all you need is a cell phone and, of course, our ITISeasy.business.

To start the payment process, you only need to select the vendor invoice to be paid in your ITISeasy.business open it and "Enter payment".
The QR code generated from the invoice can now be scanned with your cell phone. All relevant details are transferred automatically and you can trigger the payment with just a few clicks, without the need for manual and therefore error-prone entries. 
Curious? Read more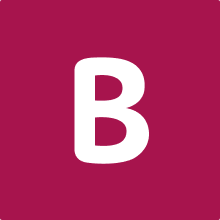 ITISeasy.business
Do you have questions about ITISeasy.business or would you like a free demo?

Contact
When will you start and try ITISeasy.business? Free of charge, but certainly not pointless. And even if you use it properly, it doesn't cost much: Have fun kicking with the trial click.

We look forward to seeing you and celebrating your new launch together with you!
Kind regards from your ITIS AG