Applicant management with ITISeasy.business

Through your website, ITISeasy.business makes it possible to get your applicants optimally into the application process.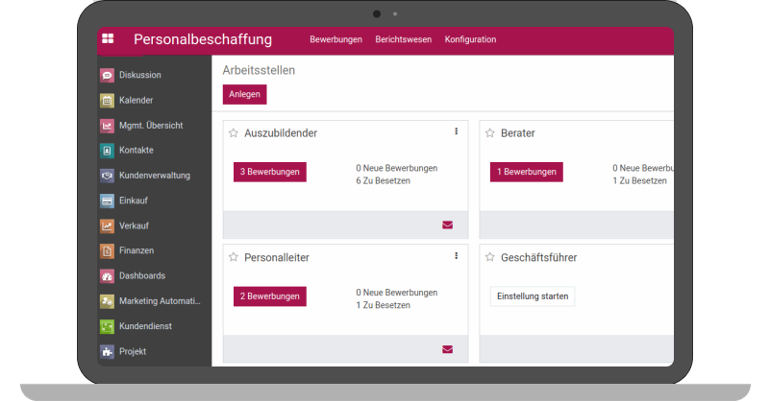 Applications at a glance
On the dashboard, all applications received are displayed by category. These are configurable.

Clear KanBan boards
The individual application stages can be perfectly mapped with this KanBan view. The levels are of course individually selectable and the applications can be moved to the respective level simply by dragging and dropping.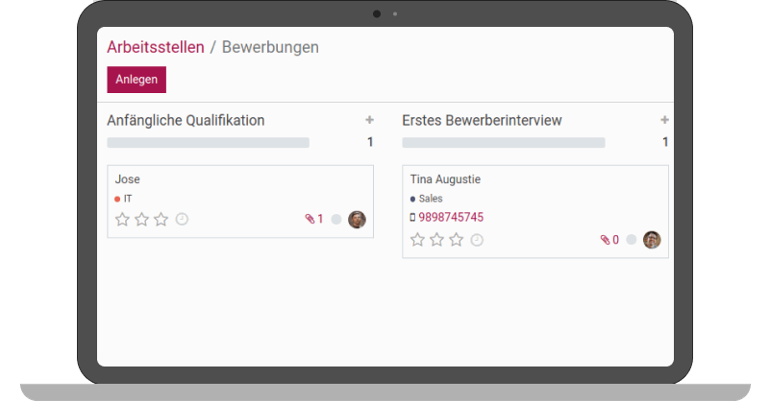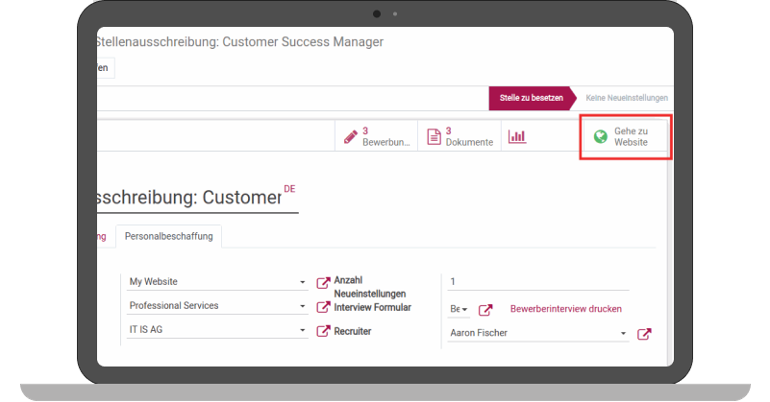 Create job postings
A job posting can be created quickly by providing all the necessary information. For example, on which website it will be published or in which department the position will be filled.

The 'Go to website' button is the actual job description that the applicant sees.

Applicant data
The general contact information provided by the applicant on the website is transferred to the system in the application mask.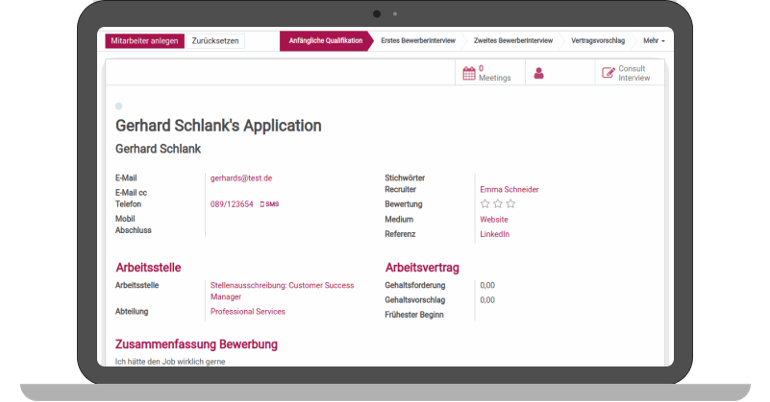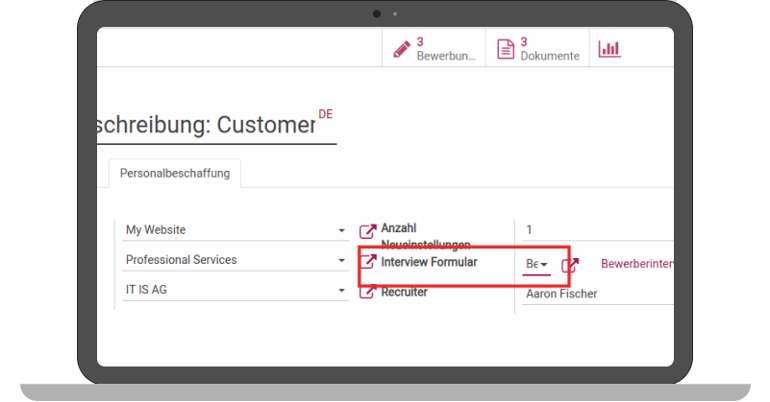 Forms and questions
It is possible to add forms or surveys to the application process, which can be sent to the applicant. The surveys are created in the survey module, for example, and can then be linked to the job posting.

Applicant questionnaire
Is an option to better assess the applicants before the first personal contact. The questionnaire is created in the survey module and sent to the applicant.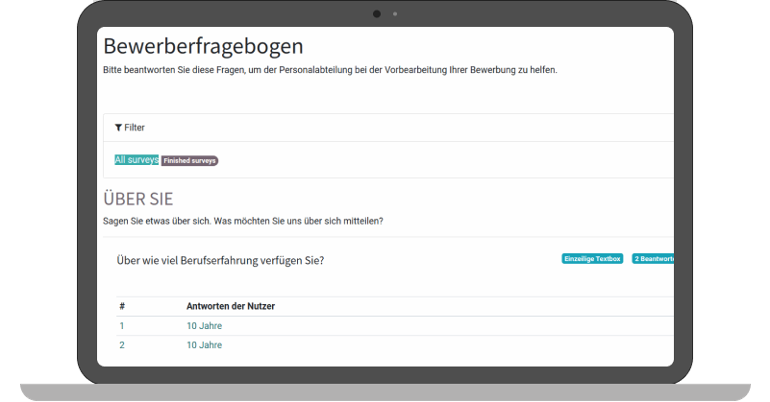 Your applications always in view​

BI Reports
The versatile configurable reporting options in Recruitment reporting give you many options to monitor applicant management. In the example below, the advertised positions and the applicants of the months are compared to the responsible recruiters.

The report shows a list of the applications received per month and which recruiter is responsible for the application. In April, a total of 15 applications were received of which 4 were entered by Recruiter Marc Demo. In April, 2 applications were registered for the trainee position and 2 for the marketing and community manager positions.

Are you interested in our ITISeasy.business solution?

Contact us for more information or a demo.