Permissions in ITISeasy.docs

Document storage in the DMS not only leads to a more orderly overview, but the folders and documents are only seen by the employees who are authorized

Permission types​

influence which actions the employees can perform.
Control permissions​

Account balances and chart of accounts

System permissions

The system permissions form the basis of the permissions. For each user group or employee or page that is created, it is determined whether, for example, Emma Schneider can read content (consumer), only change her own content (contributor), change external content but not delete it (manager) and have full access (manager) to all created content and change everything.


Functionality

With permission assignments you control who may have access to which documents. Entire pages, individual folders, but also only individual documents can be released for specific users.
In the example, the authorized user groups for the contract folder can be seen on Emma Schneider's employee page.


Inherit permissions

The inheritance function allows you to assign different permissions on the same page or in the same folder.
An authorized person of a folder can normally also see the documents in this folder. Without the selected inheritance, each individual document in the folder can be reauthorized.


Groups

User groups can be created to automate and simplify the assignment of authorizations. Each employee can be assigned to a group (e.g. manager) and is automatically assigned the permissions that are stored at the manager group.
This makes the allocation process faster and easier. Changes for specific pages or documents are also possible afterwards, e.g. if your clerk exceptionally needs access to individual manager documents for preparatory measures.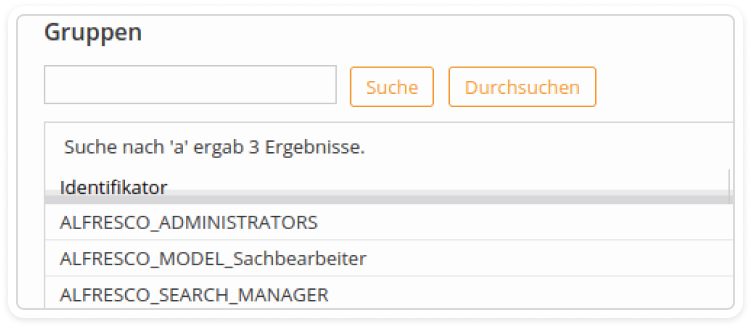 Previous

Next
Are you interested in ITISeasy.docs?
Contact us for more information or a demo.