ITISeasy.builder

Adjustments
Two Types of Editable Views.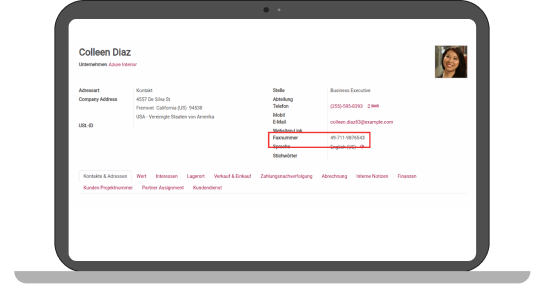 The Form View
The form view of a detail page can be customized in the Builder module. The example of adding a fax number to the contact has already been mentioned, but new fields can also be added to contracts or purchase orders using this method.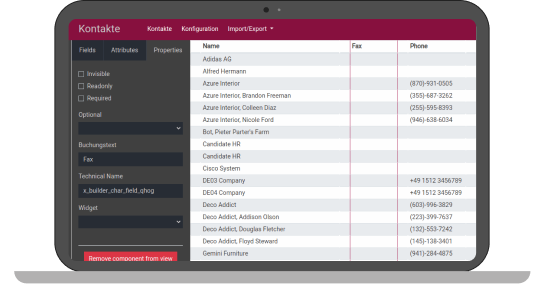 The Table View

The table view represents all listings of contacts, invoices, orders, etc. This is the second possible representation that can be modified with the Builder. Columns can be added and resized as desired to suit different needs.

How do You Recognize if the Page can Be Modified?

Builder Icon Not Activated

In the example, the overview page of contracts is shown. In the top toolbar, the red-framed icon of the ITISeasy.builder is visible but not activated. In this case, the overview page cannot be modified using the Builder, as it does not correspond to either the Form View or the Table View.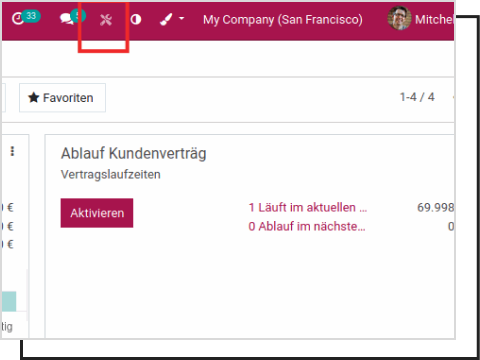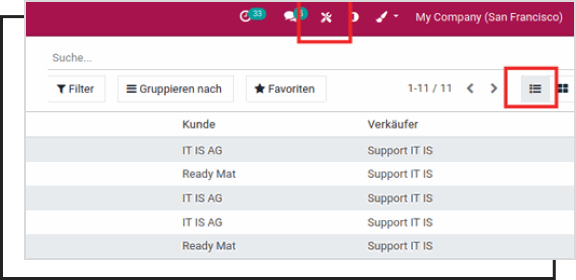 Builder Icon Activated

In the example, the list view of contracts is displayed. Here, the Builder icon is activated, and upon clicking on it, the Builder can be opened, allowing you to edit the table.

The ITISeasy.builder Adds Value to your Business?

Do not hesitate to visit our shop soon!